Missions
Ray and Angie DeLange, East West Ministries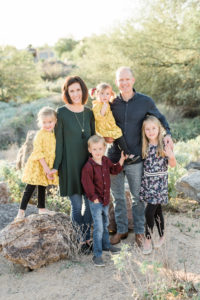 Ray and Angie have served as missionaries with East West Ministries since 2010. East West exists to mobilize the Body of Christ to evangelize the lost and equip local believers to multiply disciples and healthy churches among unreached peoples and/or in restricted access communities.
The De Lange family currently serves in the Pacific Northwest, reaching out specifically to people in the Middle Eastern community who are living in that area.
Ray and Angie have four children, Cora, Elijah, Lydia and Anna.
George and Sarah DeVuyst, Resonate
George and Sarah DeVuyst are missionaries with Resonate,the missions organization of the Christian Reformed Church. They have been serving in Ukraine since 1998. They began in the western region of Ukraine mentoring local missionaries and planting a Reformed church in the town of Mukachevo. Since 2010, they have been using Timothy Leadership Training
(https://www.raiseupglobal.org/leadership/tlt) to equip church leaders in healthy church practices.
In 2013 they moved to the capital city, Kyiv, where George continues to train pastors in the Timothy Leadership Training and Sarah teaches 5th grade at Kiev Christian Academy.
George and Sarah have three children, Abigail, Matthew, and Elizabeth.
Tim Webster, InterVarsity



Tim Webster has served with InterVarsity since 1990. Currently, he is the Native Ministries Resource Specialist in Wisconsin. Tim is a member of the Oneida Nation. Through his ministry with InterVarstiy, Tim expresses his passion for seeing Native students develop into world changers–women and men who bring hope and healing to their communities.
Tim and his wife, Hilary, live in Appleton and have 6 children, Corwin, Dyson, Nigel, Moriah, Ransom, and Gil.